o
LONDON & DISTRICT DENTAL SOCIETY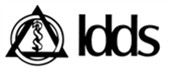 The London & District Society is a non profit, voluntary professional association for Dentists.
As one of 38 active Component Societies of the Ontario Dental Association, LDDS member Dentists
are committed to the oral health of their community. LDDS supports and the advancement of the Art and
Science of Dentistry and upholds the professional character and education of Dentists.
LDDS currently supports awards to Dental Students at UWO, Schulich School of Medicine and Dentistry,
Dental Hygiene and Assisting programs at Fanshawe College and Westervelt College
LDDS MEMBERSHIP REGISTRATION LINK:
LDDS MEETING SCHEDULE - 2022 - 2023
Thursday September 22, 2022
LDDS General Dinner Meeting @ Highland Golf Club
Medical and Anesthesia Emergencies in the Dental Office: Preparation and Action
Speaker: Dr. Matthew Morrison DMD, MD, MSc, FRCD(C)
Thursday, October 20, 2022
LDDS General Dinner Meeting @ Sunningdale Golf Club
Renewing Dentistry at Western: The Future is Now!
Speaker: Dr. Carlos Quiñonez, DMD, MSc, PhD, FRCD(C)
Vice Dean & Director, Schulich Dentistry
SAVE-THE-DATE - Wednesday, November 9, 2022
LDDS AWARDS DINNER @ the Hunt Club
Special Guest, ODA President, Dr. Lisa Bentley
LDDS SEMINAR DAY - Date & Details - TBA
Thursday, January 19, 2023

LDDS General Dinner Meeting @ Highland Golf Club
"The Big Picture: An Overview of the Professional Regulation of Dentists in Ontario"
Speaker: Yola Ventresca, BA, LLB, LLM, Managing Partner, Lerners LLP
Thursday, February 16, 2023

LDDS General Dinner Meeting @ London Hunt Club
"Early Intervention in Orthodontics"
Speakers: Dr. Natalie Swoboda, DDS, MCID, FRCD(C)
& Dr. Meena Wilde, DDS, MCID, FRCD(C)
LDDS Executive Committee, 2022 - 2023

President: Dr. Christina McCord

Vice President: Dr. Nick Masse

Secretary/Treasurer: Dr. Christopher Fanelli
Past President: Dr. Jordan Gerster
Past President Liaison Dr. Keyvan Abbaszadeh
LDDS Ontario Dental Association Councillors

Dr. Keyvan Abbaszadeh
Dr. Liliane LeSaux
Dr. Heather O'Shea
Dr. Caroline Pavlin
Dr. Gordon Payne
LDDS Committees

Constitution Committee

Community Liaison Committee
Dental Care Review Committee
Honours & Awards Committee
Memorial & Professional Development Fund Trustees
Schulich School of Dentistry Liaison